Interested in pesticide use? We have an exciting postdoc opportunity!
We are looking for an enthusiastic and highly motivated candidate to join the SPRINT project. The candidate will work in the field with the relevant stakeholders especially with the farmers to assess EPAH health through sampling and interviews/workshops to collect data necessary for the inventory of PPP distribution at the regional scale.
The SPRINT Stakeholder Introductory took place on Tuesday 22nd June, 2021. With 117 participants and a lively discussion in breakout groups, the meeting was a great way to kick-off our exchanges with stakeholders.
Read more: Successful 1st SPRINT Stakeholder Introductory event
18 December 2020 - Trouw: Interview Professor Annemarie van Wezel
From the North Pole to Mount Everest, chemicals can be found everywhere. "Thanks to our sensitive measuring methods, we always measure something, even if it is very little, you come across those substances everywhere because we use them all," says Annemarie van Wezel, professor of environmental ecology and director of the Institute for Biodiversity and Ecosystem Dynamics ( IBED) from the University of Amsterdam. "We would love to go back to Adam and Eve, but we can't." Yet she is hopeful. A turnaround is feasible, although this will not be easy.
"Chemicals have brought us a lot, in agriculture, fire safety and the shelf life of materials and food. Ultimately, we must move towards less dependence and better restriction to essential use. But you have to look at that as a whole, not per substance. Because if you prohibit one substance, another that looks a lot like it, will replace it. "
That makes it so difficult to prevent the spread of toxins, explains Van Wezel. "Compared to biocides, which are now widely used because of the corona pandemic, pesticides are receiving a lot of attention. Upon approval, we assess one product, which may be used in one crop. The problem is that the same substance can also be used in a different crop, end up in a different place or be used in a completely different context. But we don't look at that."
Violette Geissen's SPRINT project may be able to change the European standards for the approval of chemical substances, Van Wezel thinks. For the authorization of one substance, the accumulation effect of several chemical substances is not considered. Geissen is looking at that cocktail effect. Furthermore, now it is not examined whether a substance is necessary, only what it does.
Agriculture News: Jane Mills, University of Gloucestershire, tells us about the SPRINT project's aim to tackle the impacts of pesticides on human, animal and environmental health.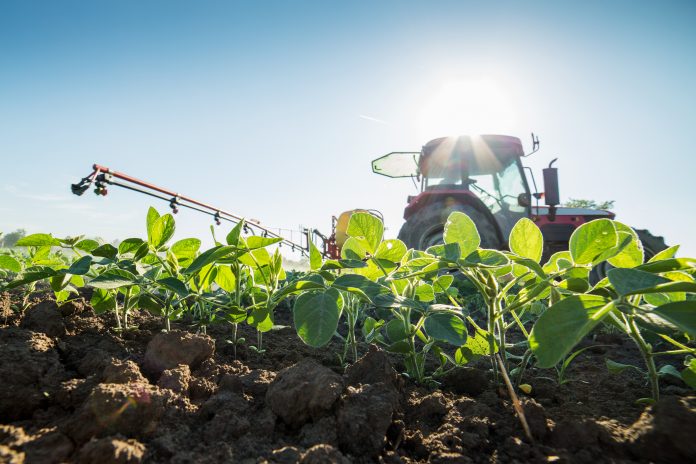 Read more: Tackling the impacts of pesticides on human, animal and environmental health
Friesch Dagblad - 19 december 2020: "The memory of what happened in the past. That's what Violette Geissen (57), professor of soil degradation and land management at Wageningen University & Research, calls the soil. And that memory reveals staggering facts. Research on European agricultural land shows that 83 percent of soil samples contain pesticides, usually a cocktail of different agents. Resources were also believed to degrade quickly, were recovered years later.
Farmers who use the resources adhere to the law. Before pesticides come onto the market, they are tested. The European Food Safety Authority (EFSA) and in the Netherlands the Board for the Authorization of Plant Protection Products and Biocides (Ctbg) then determine the conditions for use.