SPRINT has been showcased within a special issue digital magazine which presents the important agricultural research being carried out by Wageningen University and Research. The article explains why pesticide research is so important before introducing the SPRINT project, which is investigating the environmental and human health implications of agricultural pesticide use.
Would you like to learn more about SPRINT? Here is our animated video introducing the project:
Our SPRINT project partners are keen to ensure that we achieve a good gender balance amongst our participants and researchers. To investigate whether we have been successful, we undertook an online gender survey. We had 84 responses to this and we are pleased to share the results.
Agriculture News: Jane Mills, University of Gloucestershire, tells us about the SPRINT project's aim to tackle the impacts of pesticides on human, animal and environmental health.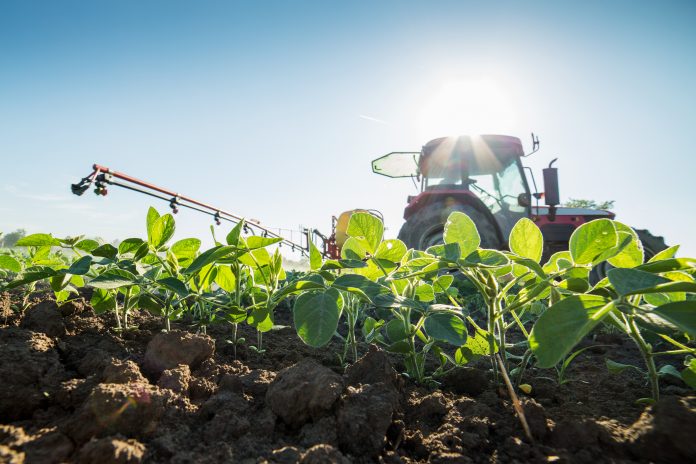 Read more: Tackling the impacts of pesticides on human, animal and environmental health
Photo credit: Canva
Based on extensive research, a group of leading scientists have argued that the maximum allowed residue levels of glyphosate, a commonly used pesticide, should be lowered. This reduction would lessen the damage to our gut bacteria (microbiomes) and our health.
Read more: Good Gut bacteria affected by low levels of glyphosate
18 December 2020 - Trouw: Interview Professor Annemarie van Wezel
From the North Pole to Mount Everest, chemicals can be found everywhere. "Thanks to our sensitive measuring methods, we always measure something, even if it is very little, you come across those substances everywhere because we use them all," says Annemarie van Wezel, professor of environmental ecology and director of the Institute for Biodiversity and Ecosystem Dynamics ( IBED) from the University of Amsterdam. "We would love to go back to Adam and Eve, but we can't." Yet she is hopeful. A turnaround is feasible, although this will not be easy.
"Chemicals have brought us a lot, in agriculture, fire safety and the shelf life of materials and food. Ultimately, we must move towards less dependence and better restriction to essential use. But you have to look at that as a whole, not per substance. Because if you prohibit one substance, another that looks a lot like it, will replace it. "
That makes it so difficult to prevent the spread of toxins, explains Van Wezel. "Compared to biocides, which are now widely used because of the corona pandemic, pesticides are receiving a lot of attention. Upon approval, we assess one product, which may be used in one crop. The problem is that the same substance can also be used in a different crop, end up in a different place or be used in a completely different context. But we don't look at that."
Violette Geissen's SPRINT project may be able to change the European standards for the approval of chemical substances, Van Wezel thinks. For the authorization of one substance, the accumulation effect of several chemical substances is not considered. Geissen is looking at that cocktail effect. Furthermore, now it is not examined whether a substance is necessary, only what it does.